CEO's Message - Our Management Philosophy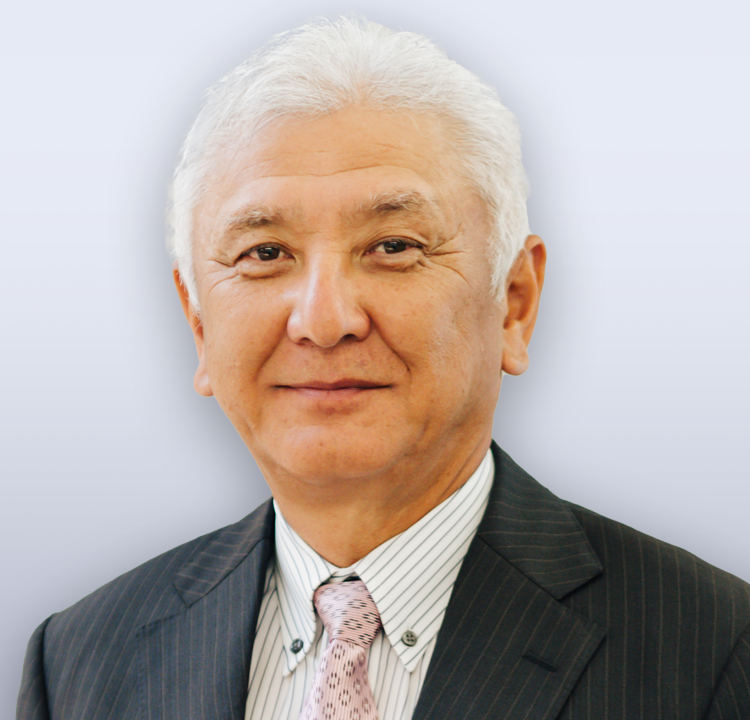 Takashi Saruta
Representative Director,
President and CEO
In Japan, the second state of emergency has been declared in early 2021, and was lifted in late March. However, under the current circumstances it remains difficult to foresee when people will be able to return to their life styles before the spread of COVID-19. Nevertheless, looking back at the global financial market over the past year, the stock market has performed well, and for the first time in nearly 30 years the Nikkei 225 Index has recovered grounds to JPY30,000. This is approximately four times of the bottom which we observed shortly after the Great Financial Crisis in 2008. I am sure that many investors, who believed in the wisdom of mankind to overcome various difficulties, have diligently continued building their assets and have stacked up successful experiences.
Looking at the domestic retail market in Japan, shifting the paradigm from savings to investments has been a long-standing issue. But since defined contribution plans have been gaining a foothold, and introducing tax incentives schemes such as "NISA"*, "Tsumitate NISA"*, and "iDeCo"**, this paradigm shift is finally becoming a reality. While we are working with industry associations such as the Investment Trusts Association, Japan and Japan Investment Advisers Association, to promote investment trusts as an asset manager's main product, I feel that we still have a long way to go.

*NISA stands for Nippon (Japan) Individual Savings Account, a tax exemption program for small investments.
**iDeCo stands for Individual-type defined contribution pension plan, a private-pension plan governed by the Defined Contribution Pension Act in Japan.
The term "investment trust" literally means a product based on the entrustment by investors. We believe that in order to win this trust and to incorporate "investment trusts" into the Japanese society, we are not only required to deliver investment returns through offering high-quality products, but also make further efforts in areas such as fiduciary duties and customer-oriented business conducts. We will continue to strive to be acknowledged as the "Best Asset Management Company Contributing to the Quality of Life".
In our "Principles of Fiduciary Duties and Sustainability", which stipulate the basic policy on our corporate activities, we stated that "we will train and educate human resources to contribute to the QOL of our clients, the society and our employees" as Principle 4. This is a reflection of our recognition that the quality of life of our employees is essential to maintaining our own sustainability.
We have been promoting a work style reform, which is one of the pillars to ascertain the quality of life of our employees. To advance this approach one step further, we are introducing full-flextime working system to the company for the new fiscal year starting from April. This significantly increases the flexibility of working hours, and it is needless to mention that the responsibilities of our employees shall increase in tandem with the degree of expanding discretion. Having this stated, I expect each and every employee shall bring out their full potential to fulfill their duties as a true professional while improving their quality of life.
Going forward, we shall continue to put our clients' interests first and act accordingly to provide the best in quality investment performance. We shall also strive to realize a society with diversity and vitality through a sound asset management business.

Mission, Vision and Values
In the pursuit of our goals, we define Our Mission, Vision and Values. We believe practicing these values will enable us to quickly respond to structural changes in technologies and the global economy, and contribute to a better quality of life for our customers and all other stakeholders.
Towards The Best Asset Management Firm
For Your Better Quality of Life.
We, as professionals, focus on:
Delivering the best-in-class investment performance, while maintaining
the highest standards of fiduciary responsibility to our clients,
Contributing to a diversified and sustainable society through our investment activities.
To these ends, we commit ourselves to:
Aiming for collective growth, based on a respectful understanding of all stakeholders,
Creating a flexible working environment that allows all employees to reach their full potential.
Customers' interest first
We act in fair and responsive manner by placing customers' interest
as our values to become their most trusted partner.
Time - strategic resources
We address issues in a time-conscious manner to deliver
new products and services to our customers earlier than peers.
We challenge norms by exploring extraordinary products,
services and processes in pursuit of
the highest standard of investment management services.
Strive for an extra basis point
We dedicate ourselves to improve investment performance and
business efficiency across all business areas.
Tackle conflict head-on
in pursuit of value
We embrace diversity of views and ideas,
and make collective efforts to
achieve what cannot be done by one person alone.