CEO's Message - Our Management Philosophy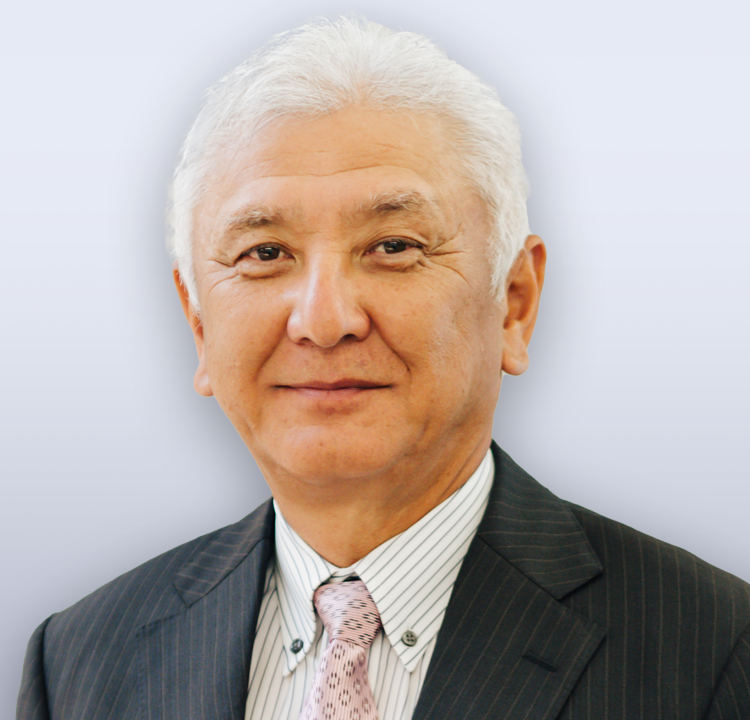 Takashi Saruta
Representative Director,
President and CEO
It was two years ago when I had mentioned COVID-19 in my annual greetings. Today in Tokyo, the quasi-state of emergency measures were lifted in this March. We are gradually restoring our ordinary life, and this reminds me of the scenery in my hometown Akita, famous for long winter covered in deep snow. In my childhood, spring melts were my favorite moments that I could feel the sign of spring. I am relieved and delighted to start our new fiscal year in such indeed.
Meanwhile, as you could see from Ukraine Crisis, the world is still dealing with uncertainty. Over the past few years, global capital markets have been seriously affected by unexpected events, and I strongly hope that one day soon, we could see a more peaceful world.
It has been three years since Sumitomo Mitsui Asset Management and Daiwa SB Investments merged to form Sumitomo Mitsui DS Asset Management (hereafter SMDAM). In the second half of our previous fiscal year, we have completed the integration of the back-office system previously operated on two existing platforms to construct the solid foundation as one company. However, due to the problems in the integration process, we have caused great inconvenience to the distributers of our investment trust funds. We would like to express our sincere apologies to those involved. I believe a well-organized operation structure is essential for an asset management company to provide high-quality investment products. We are determined to become a more reliable asset management company.
Over the last few years, Japanese investors have shown strong interest towards foreign assets. In order to accommodate these demands from investors, we SMDAM have been deepening the partnership between foreign-based asset managers while we have been challenging to strengthen our in-house investment capabilities to manage foreign assets as well. As a results, our global equity fund has won the prestigious award in Japan. In addition, we have successfully launched the fixed income fund. Furthermore, we are planning to establish a local subsidiary in mainland China this fiscal year. We will strive to improve our investment capabilities in Asian countries including China to become a global asset management company.
To invest in foreign assets leads to understand global investors and their trends. The market has become volatile as geopolitical risk rises at the very turning point from excessive easing toward the normalization. Despite such circumstances, several foreign investors have shown their interest to our Japanese and Chinese equity strategies. Restructuring of market segments in Tokyo Stock Exchange might have provided a good opportunity for the listed companies to reconsider the meaning of being publicly listed. Taking this opportunity, believe TSE has now become a market that many domestic and foreign investors could count on.
No matter the circumstances, it is our responsibility as an asset manager to make investment decisions constantly. We are committed to make every effort to preserve the assets and pursue investment return for our clients in any market condition. Through our corporate activities, we will continue to strive to accomplish our corporate missions; improve QOL (=quality of life) of our stakeholders, and build a sustainable society.

Mission, Vision and Values
In the pursuit of our goals, we define Our Mission, Vision and Values. We believe practicing these values will enable us to quickly respond to structural changes in technologies and the global economy, and contribute to a better quality of life for our customers and all other stakeholders.
Towards The Best Asset Management Firm
For Your Better Quality of Life.
We, as professionals, focus on:
Delivering the best-in-class investment performance, while maintaining
the highest standards of fiduciary responsibility to our clients,
Contributing to a diversified and sustainable society through our investment activities.
To these ends, we commit ourselves to:
Aiming for collective growth, based on a respectful understanding of all stakeholders,
Creating a flexible working environment that allows all employees to reach their full potential.
Customers' interest first
We act in fair and responsive manner by placing customers' interest
as our values to become their most trusted partner.
Time - strategic resources
We address issues in a time-conscious manner to deliver
new products and services to our customers earlier than peers.
We challenge norms by exploring extraordinary products,
services and processes in pursuit of
the highest standard of investment management services.
Strive for an extra basis point
We dedicate ourselves to improve investment performance and
business efficiency across all business areas.
Tackle conflict head-on
in pursuit of value
We embrace diversity of views and ideas,
and make collective efforts to
achieve what cannot be done by one person alone.