CEO's Message - Our Management Philosophy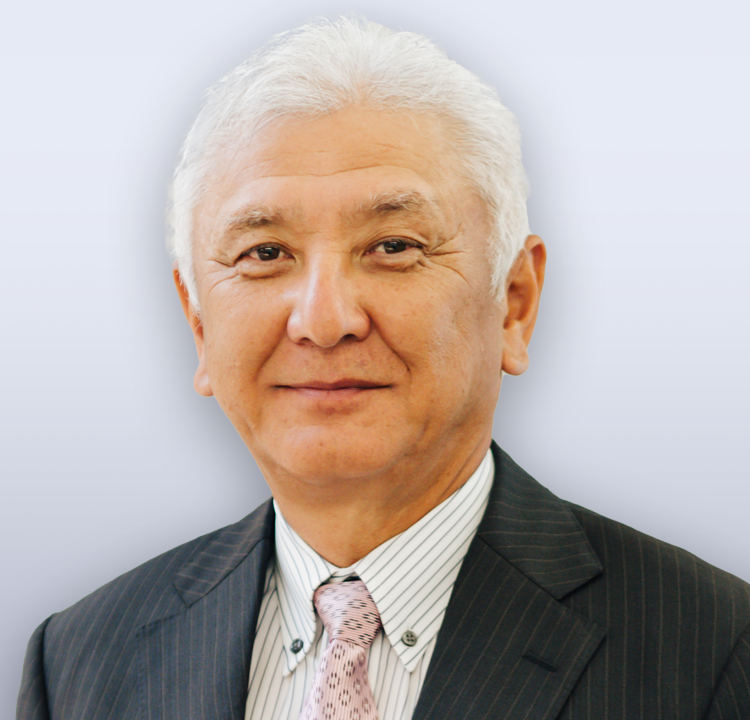 Takashi Saruta
Representative Director,
President and CEO
It has been one and a half years since the Japanese Government declared the first state of emergency in April 2020. We are still on our way back to the ordinary economic activities, but we are starting to see the light at the end of the long tunnel.
Global economy has not recovered all at once from COVID-19 crisis, but in general, effective monetary and fiscal policies have been carried out, and severe disruption in capital markets was avoided. Focusing on Japanese market, Nikkei 225 broke through 30,000 yen last February. Subsequently, TOPIX surged to 2,100 points, the highest level in the last 31 years. Listed companies have been improving their business performance through management efforts despite the challenging environment brought by COVID-19, and their forward P/E ratio is around 17 times on average, which remains at the moderate level. Going forward, Tokyo Stock Exchange's market restructuring, revisions of corporate governance code, as well as companies' commitment for carbon-free society would be reflected to stock prices, and it will have a positive impact on the equity market. Looking back on myself, I started managing Japanese equities in 1988, and as a fund manager, I am one of those people who experienced the extremely strong bull market when Nikkei 225 reached 39,000 yen. Although I did not expect to witness such market again before my retirement, I am now thrilled at the prospect of Nikkei 225 to hit the new record before too long.
Since the financial crisis in 2008, Japanese individual investors have successfully increased their assets by focusing on long-term, diversified, and accumulative investment. A number of NISA (Nippon Individual Savings Account) and Tsumitate-NISA (=Accumulation NISA) accounts is increasing, as well as the inflows into investment trusts through defined contribution pension plans. We firmly believe that the increase of such money inflows will be a bigger trend. Meanwhile, there are some individual investors who prefer to invest in individual equities or foreign exchange (FX) trades, aiming to obtain short-term returns. We would like to encourage these individual investors to practice the long-term investment approach that has been implemented successfully by institutional investors such as pension funds, which is to allocate the capitals to assets with expected returns over long terms and hold those positions for a certain period of time. As an investment professional, we would like to support our clients to build their assets by providing investment trusts with well-diversified portfolio.
Since April 2019, we have been making our finest efforts to realize operational efficiency brought by the merger. On September 21st, we completed the integration of investment trust back-office systems, and managed to outsource relevant business operations to Sumitomo Mitsui Trust Bank and Japan Custody Bank. Leveraging the well-organized operational structure as an asset management firm, we are delighted to improve the QOL (Quality of Life) of our clients, and to make greater contribution to build a sustainable society.

Mission, Vision and Values
In the pursuit of our goals, we define Our Mission, Vision and Values. We believe practicing these values will enable us to quickly respond to structural changes in technologies and the global economy, and contribute to a better quality of life for our customers and all other stakeholders.
Towards The Best Asset Management Firm
For Your Better Quality of Life.
We, as professionals, focus on:
Delivering the best-in-class investment performance, while maintaining
the highest standards of fiduciary responsibility to our clients,
Contributing to a diversified and sustainable society through our investment activities.
To these ends, we commit ourselves to:
Aiming for collective growth, based on a respectful understanding of all stakeholders,
Creating a flexible working environment that allows all employees to reach their full potential.
Customers' interest first
We act in fair and responsive manner by placing customers' interest
as our values to become their most trusted partner.
Time - strategic resources
We address issues in a time-conscious manner to deliver
new products and services to our customers earlier than peers.
We challenge norms by exploring extraordinary products,
services and processes in pursuit of
the highest standard of investment management services.
Strive for an extra basis point
We dedicate ourselves to improve investment performance and
business efficiency across all business areas.
Tackle conflict head-on
in pursuit of value
We embrace diversity of views and ideas,
and make collective efforts to
achieve what cannot be done by one person alone.